Copyright © 2015 Nautical Twist
Design by MIS
Rick Dries, Captain
586-771-9494
nauticaltwist@wowway.com
Based in St. Clair Shores MI.
on the shores of beautiful
Lake St. Clair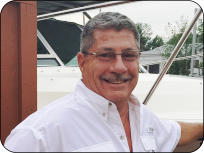 We currently offer 2 products to
make every boater's life easier:
The Nautical Twist Dock Hook,
and The Nautical Twist Trolling
Motor Mount.
Click thumbnail for larger image
TROLLING MOTOR SWIM
PLATFORM MOTOR MOUNT





This is the Hook you have been looking for.
It is made from a unique polymer that will
withstand sunlight, weather, and load
abuse for a lifetime. The hook can be
mounted to any surface, using Screws, Zip
Ties, or Hose Clamps. It can be used for
thousands of purposes. Here are a few
examples below. Perfect utilizations: Dock
Lines, Hoses, Life Rings, Pool and Boat
tools.


Swing your trolling or auxiliary motor into
position on your swim platform with a
twist of the wrist. Shifts weight of motor
forward on platform while under way.
Easy instructions for do-it-yourself
installation.
Dock Hook: $11.95
Mounting hardware not included
Motor Mount: $499.95
(motor not included)
Plastic Mount Cover: $49.95